The World of Yachts a consacré un article sur notre atelier-boutique parisien "Barbeau & Barbotine" dans leur magazine bi-mensuel janvier-Février 2020.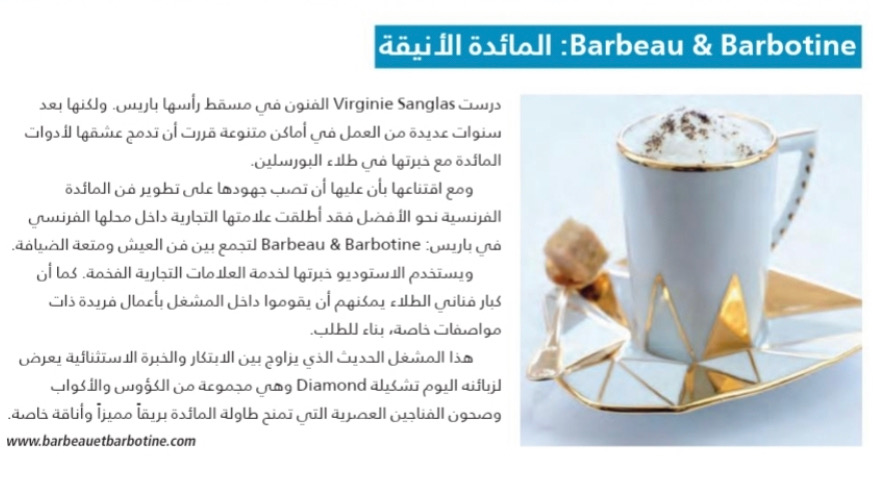 Traduction de l'article :

Barbeau & Barbotine : La table chic
Virginie Sanglas a étudié les arts à Paris, sa ville natale, mais après avoir travaillé dans différents domaines, elle a décidé de fusionner son amour pour les arts de la table avec son expérience de peinture sur la porcelaine.
Convaincue de son devoir de développer l'art de la table à la française, elle lance sa propre marque commerciale dans son atelier-boutique à Paris "Barbeau & Barbotine" pour réunir l'art de vivre et le plaisir de recevoir.
Le studio utilise son expérience au service de grandes marques de luxe. Les peintres de l'atelier peuvent faire des œuvres extraordinaires qui correspondent aux demandes bien particulières.
Cet atelier moderne qui réunit la création et l'expérience exceptionnelle présente aujourd'hui à ses clients une collection "Diamond" qui est un ensemble de tasses et sous-tasses modernes qui offre à la table un éclat spécial et une élégance extraordinaire.